June eNews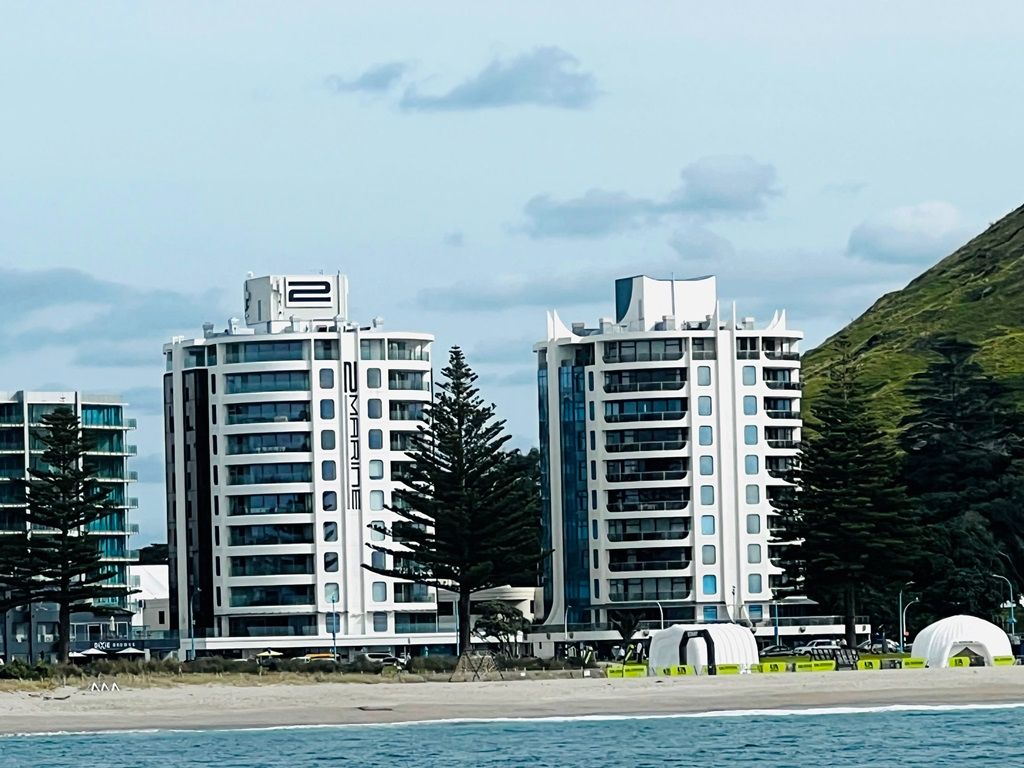 Remediating the Oceanside Towers
The refurbishment of the Oceanside Towers rectified a range of defects including water ingress, fire, HVAC and structural. The end result was a totally upgraded and compliant apartment block and commercial shops. In cleaning up the original lines, installing new curved glass to the decks and new curtain wall joinery and glazing to the main building, the original structure has taken on a new lease of life.
Introducing Our Interior Design Service
We are thrilled to announce that our talented interior design team is now also available to everyone! Previously we have only offered this service to clients designing a home, renovation or commercial project with us. However, now we have extended this as a stand-alone service for anyone wanting to work with our in-house interior designers.
NEW CONCEPT: Sleek on Silverdale Beachfront
This home has an enviable outlook and orientation towards the beach and morning sun. It also sits in an excellent location for entertainment and a relaxed lifestyle. Our clients were looking to add improvements and functionality to the home to maximise the potential for the whole family.
Check out the rest of our concepts and read more about this project here...
NEW CONCEPT: Low Slung Rural Homestead
This luxury family home is nestled in rural Auckland, surrounded by farmlands. It is low-slung with modest forms, taking in the 360-degree views of lush surroundings and full-day sunlight.
NEW CONCEPT: Modernising a Traditional Home
Located on the side of a hill with beautiful rural views, the owners of this property wanted to clean up the roof design (removing areas of concern) and modernise their forever home with fresh, new cladding and joinery.