December 2020 eNews
Looking Forward to 2021
Well, what a year it's been. At the start of 2020, none of us would have predicted the events that were to take place this year, nor its impact on our daily lives and the overall global situation. Fortunately, we live in a geographically-isolated and forward-thinking country, and we managed to break the back of COVID-19 relatively quickly. The predicted negative effect on the construction sector did not eventuate to any great degree and the sector has just kept going from strength to strength.
Here at Creative Space Architecture, we have been very busy on a wide range of projects throughout 2020. We have maintained a strong presence in the residential and multi-residential architectural scene, as well as being involved in a wide variety of projects across commercial, aged care, and educational sectors resulting in exceptional and successful projects. 2021 is shaping up to be another big year for us!
We'd like to take the opportunity to thank all our clients, industry professionals, consultants, tradespeople, and everyone in between who we have worked with during the year. We wish you all a relaxing festive break and look forward to working with you again next year.
New Concept Design: Katikati Getaway
This private little getaway is in a secluded Bush location overlooking the Bay of Plenty. The new owners will be renovating what is already a well designed family home to better suit their needs. This property will be undergoing the design and application of a full off grid system to support additional bedrooms, new kitchen and living spaces, new covered outdoor zones and more.
Check out more of our images here…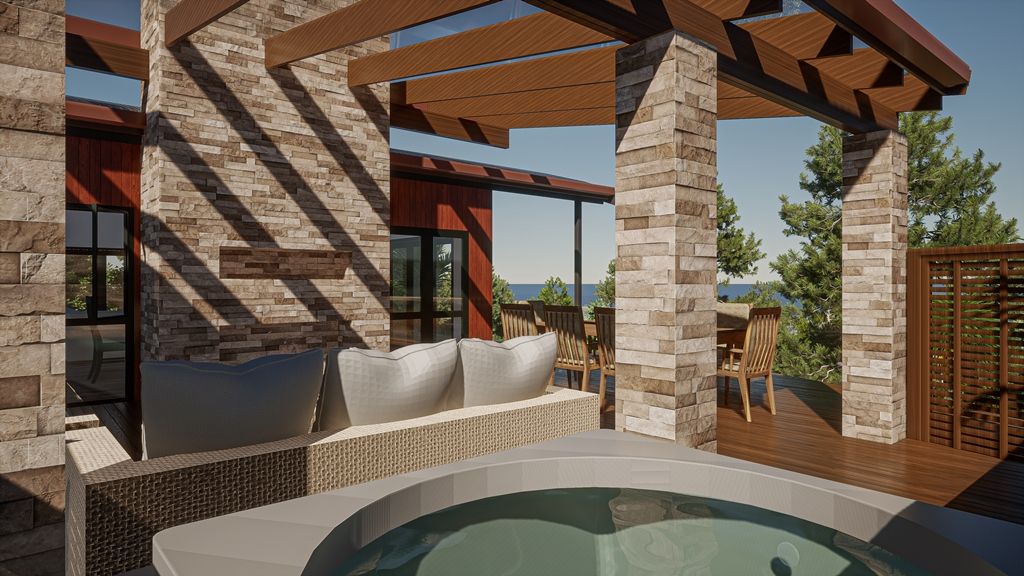 New Home: Creating Space in a Compact Home
This house was designed within a new residential subdivision in Omokoroa. A square site of 400m² and a tight budget presented challenges which required some alternative design solutions.
Designed to accommodate a family of five, design emphasis was placed on creating a large, multifunctional family zone on the ground floor.  The house is in a basic L-shape configuration which allows for a northfacing lawn. This lets the house recede from the street rather than dominating the section - a rare commodity in new, smaller subdivisions which are now becoming the norm.
Read & check out more awesome photos here...