Tiny Homes No Longer Just for Hippies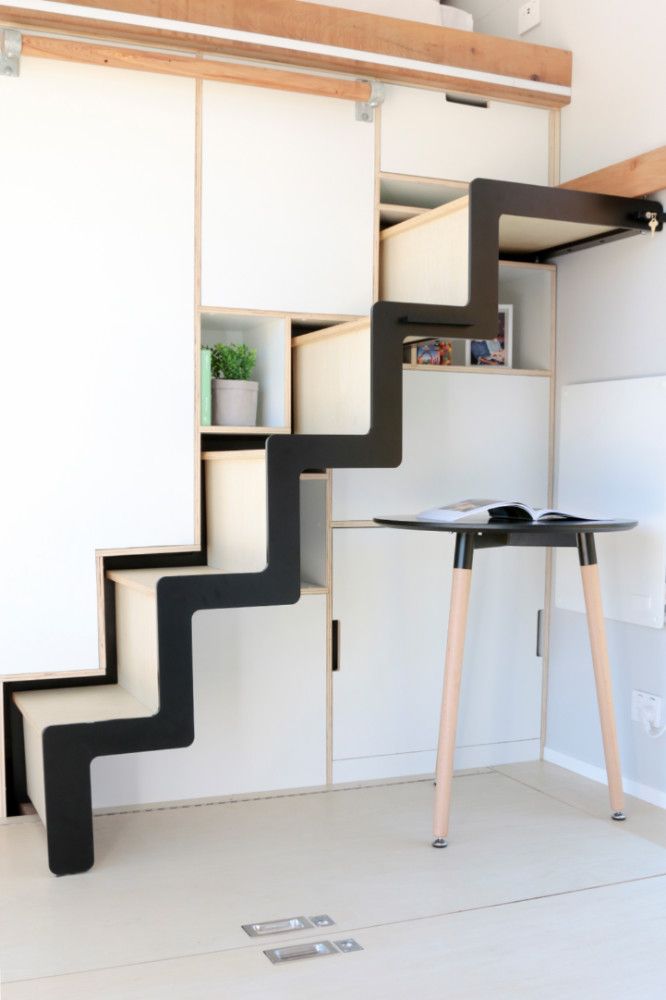 Tiny Homes No Longer Just for Hippies
The number of people interested in and wanting a tiny home is exploding beyond what anyone in the design and building industry could have ever expected. From being the only viable option for first home buyers to offering an easy second income as a guest house, it is clear that the tiny home is no longer just an alternative lifestyle for hippies.
The tiny home movement, as it was coined in the early 2000's, came from a rebellion in the US to the disproportionately large average size homes which exploded to over +230m2 despite family sizes getitng smaller. The same appears to have happened here in NZ with people opting to live more simply for both environmental and economic reasons – it is becoming the new aspirational lifestyle.
As Creative Space Arcchitectural Design's creative director, Andre Laurent, explains, "A standard NZ home is 220 square metres and we can quite easily live in half of that area which immediately means we're halving the costs.
"In exploring tiny homes and moving in that direction, the question is how small can we get it without compromising how we live?"
Creative Space Architectural Design is joining forces with Katikati company Build Tiny to meet the growing desire for tiny homes, determined to redefine what success means to a home owner.
"We're looking at the opposite end of the scale than what most architects have been typically doing," says Andre. "We'd like to challenge the whole status quo of 'bigger and better'. Is success having an $800,000 mortgage that you're working off until you're 60 years old? Or is it a $150,000 mortgage that leaves you with a valuable asset to grow your wealth in less than half that time – and enjoy the lifestyle you want too."
This sense of social responsibility and challenging traditional ideas are what drive the Creative Space team to provide solutions for future home design, and find a way of delivering affordable housing to people who need it.
"Partnering with Build Tiny is a good synergistic partnership for us," says Andre. "They build very high quality tiny homes, and our skill is in design and maximising the space available.
"With a tiny home we're looking at around 20 square metres. It could be a kitchen space down below, with stairs going up to a bunk space. It's about creating space where there's not much space and getting creative using vertical height.
"We'd also emphasize the outdoor spaces. Double the overall size with a covered zone flipping out in both directions over an increased deck area."
It's clear from the investment being made into tiny homes nationwide that this building option is hear to stay. Adding in clever design ideas, modern technology and high quality building practices will ensure these pockets of gold a success for us all well into the future too. And not just for the hippies.