Senior Creative Space Designer Qualified Homestar Practitioner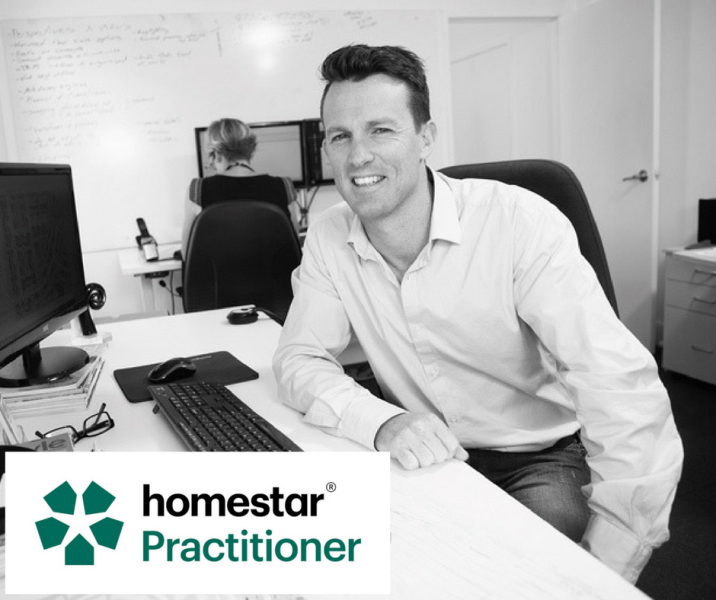 Senior Creative Space Designer Qualified Homestar Practitioner
We are excited to be part of the growing requirement to provide better performing buildings. Combined with well-considered passive design principles, we see Homestar as a framework to ensure our clients are provided with healthy, smart and sustainable homes.
Our senior designer, Regan Little, has recently become a qualified Homestar Practitioner. Accredited through the New Zealand Green Building Council, Homestar provides designers with a rating tool to provide warmer, drier, more efficient buildings through the implementation of key sustainable principles.
Homestar has been developed to reverse the development of poor sustainability features in NZ's housing stock. The New Zealand Building Code (NZBC) has been identified by many national and international organisations as being deficient in many areas, ultimately leading to buildings that are thermally inefficient with high operating costs. The NZBC is often perceived as the benchmark in terms of building compliance and performance but as we often tell our clients and remind ourselves, compliance with the NZBC is merely a minimum standard to attain. An example of this is a compliant home built to the requirements of NZBC/H1 would only achieve a 3 or a 4 star rating (from a 1-10 star rating band).
The movement to provide houses that are better for the environment is gaining more awareness across the building industry. Through Homestar - and its commercial cousin Greenstar - there has been some tangible progress made over the last few years in regards to improving the performance of New Zealand buildings. The Auckland Unitary Plan now requires that all new dwellings in Special Housing Areas must be built to a minimum Homestar 6 rating. Other Homestar based policies and incentives are starting to be introduced in local government legislation in selected areas around the country.
We would be happy to talk you through the Homestar process and work to with you to design a Homestar rated house and have it successfully integrated during the build.