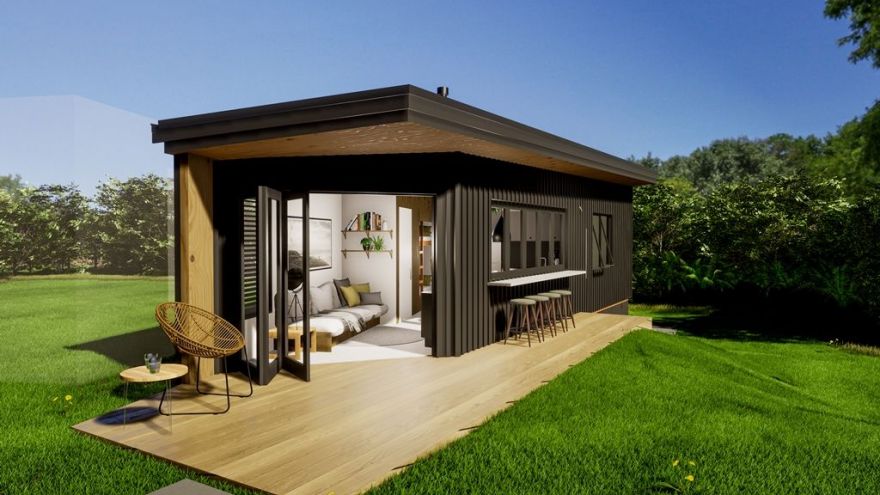 Pauanui Tiny Home Space
This tiny home is designed to suit the shape of the site, which sits in the corner of the property across the lawn from the main home. Our client wanted to create a separate living space for friends & family as well as an additional income opportunity as rental accommodation. So the final design took into account for the need for this to be a business venture while also having the option to operate as an extra living space for family & friends.
Our client did really well to design a footprint that fitted into the corner of the site prior to working with us, doing a lot of leg work with town planning and footprint locations to make sure it was going to work. He brought to us a great sketch design and we then pushed this the next level which the client is absolutely thrilled with.
It's a funky, very unique style building, using quite rustic materials to match with the main house and the surrounding environment.